What are the apps that can contribute to your kids' education and development?
Kids these days are able to understand technology at an early age. As early as two years old, they know how to lock/unlock a phone and use different apps.
We can't say that it is a bad thing and a distraction. Or is it?
Technology has found its way into providing benefits to make education fun, enjoyable, and easier. There are lots of studies saying that apps may be a useful and accessible tool to support early academic development.
Any parent, teacher, or concerned adult can be confused about choosing the apps for their kids because there are tons of fun and educational apps. But to help you in choosing, let's take a look at the top 5 apps for your kids.
---
1. PBS Kids Games
If you want your kids to experience learning through play, then this app is a perfect choice.
Your kids can learn and play anytime and anywhere by playing offline. It has no ads or links that can take your kids anywhere.
It provides over 100 free learning games that focus on different school subjects like Math, Science, Reading, Language and more. New games are added weekly.
This app gives your kids lots of new things to interact over and could give some new interests for your kids. This also enables you to set parental controls to monitor your kids' activities.
(Also see: 5 tips to keep your kids safe online – Even if you're not around)
This can be the app that can grow with your kids.
---
2. Epic
According to the Children's Bureau, reading daily to young children, starting in infancy, can help with language acquisition, communication skills, social skills, and literacy skills.
There are a lot of ways to teach and motivate your kids in reading, but this app helps you engage your kids in reading.
Epic is the leading digital library for kids. It has over 40,000 high-quality ebooks, audiobooks, learning videos, and quizzes that are appropriate for kids under 12 years old.
It contains well-known books and series including Fancy Nancy, National Geographic Kids, Diary of a Wimpy Kid, Batman, Big Nate, and many more.
Epic has already helped a lot of parents to spark their kids' love of reading. It also has a "read-to-me" feature for younger ones who are still learning to read.
This app gives confidence to the parents about introducing gadgets into their kids as a helpful tool in their daily lives.
(Also see: 4 Reasons Why You Still Need a Website in a World of Social Media)
---
3. NSF Science Zone
If your kids have interest in Science, this app has a lot to offer to your kids!
NSF Science Zone will ignite your kids' imagination. It has hundreds of videos and high-resolution photos that are produced by the National Science Foundation. It covers anything from biology, zoology, astrology, and many more.
This enables your kids to customize the topics that want to receive and allows them to bookmark things for later reading.
This app gives reason to your kids to get excited about Science and soon your kids will be equipped with very useful information.
---
4. BrainPOP Featured Movie
If you want your kids to get entertained and test their knowledge, this app is perfect for your kids.
The BrainPOP Featured Movie is perfect for explanatory learning at home or on the go. It offers educational movies that your kids can watch everyday.
The topics focus on the current events, historical milestones, holidays, Science, Math, Social Studies, English, Engineering & Tech, Arts & Music, Health and more!
One cool feature of this app is, each movie is paired with an interactive quiz so that you can test if your kids have gained knowledge from the movie.
---
5. ClassDojo
The ClassDojo is the best app to reinforce your kids' positive behavior and progress. It is a great classroom management tool that allows students, parents and teachers to interact with each other. They can share photos, videos and announcements.
Kids can easily communicate with their teachers regarding their assignments and educational needs. It can be set up to automatically send an email with all the positive and negative points received for the week. Kids can safely post their accomplishments so that parents can stay updated with their kids' progress.
---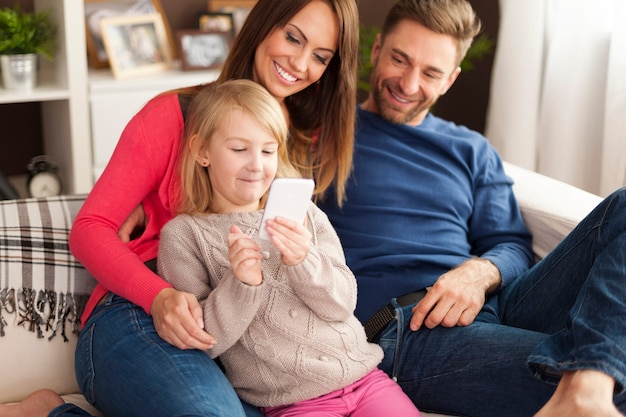 Bottom line
Smartphones and apps are not totally a distraction for your kids. It is a great tool for learning instead. It's just a matter of limiting their time on screen and choosing the apps right for your kids. Apps prepare your kids to use technology. It benefits their future. Let them explore. Because in almost all professions, technology is needed.